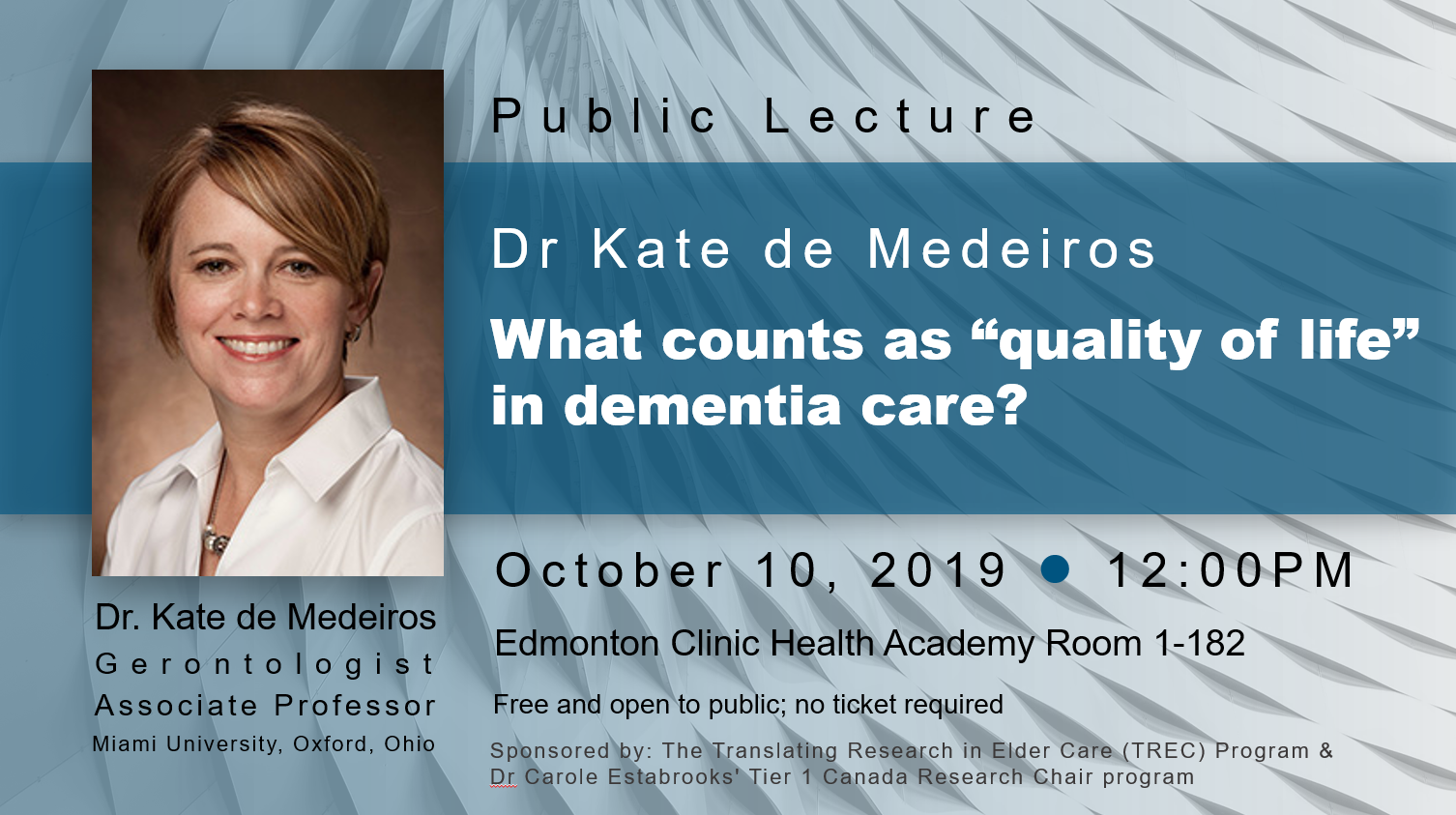 Public Lecture
Dr. Kate de Medeiros
What counts as "quality of life" in dementia care?
Date: October 10, 2019
Time: 12PM
Location: Edmonton Clinic Health Academy (ECHA) - Room 1-182
Dr Kate de Medeiros, PhD
Gerontologist
Associate Professor
Miami University, Oxford, Ohio
Bio: Kate de Medeiros (Associate Professor, the Robert H. and Nancy J. Blayney Professor Gerontology), received her PhD in gerontology from the University of Maryland Baltimore County in 2006. Her research interests are concerned with cultural structures affecting the experience of aging and the construction of self such as autobiographical writing, as well as personhood in people with dementia. In 2008, de Medeiros received one of only four Brookdale Leadership in Aging Research. Her research has also been funded by the Alzheimer's Association and the National Institute of Aging. In addition to numerous research articles, she recently published Narrative Gerontology in Research and Practice.
Sponsored by: The Translating Research in Elder Care (TREC) Program and Dr Carole Estabrooks' Tier 1 Canada Research Chair program